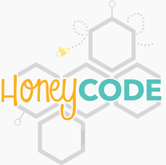 Age Requirements
Open to grades 2-6
Afterschool
Coding Classes
HoneyCode familiarizes students with the basics of coding, while encouraging creativity and storytelling. This year, we are focusing our efforts on learning game-design principles, coding widgets to keep scores in game-play etc. The program's curriculum is designed to teach logical and computational thinking skills, fundamental principles of programming, and object-oriented programming.
Proudly Celebrating 14 Years of Excellence
Firmly committed to STEAM-enriched education - long before it was cool!