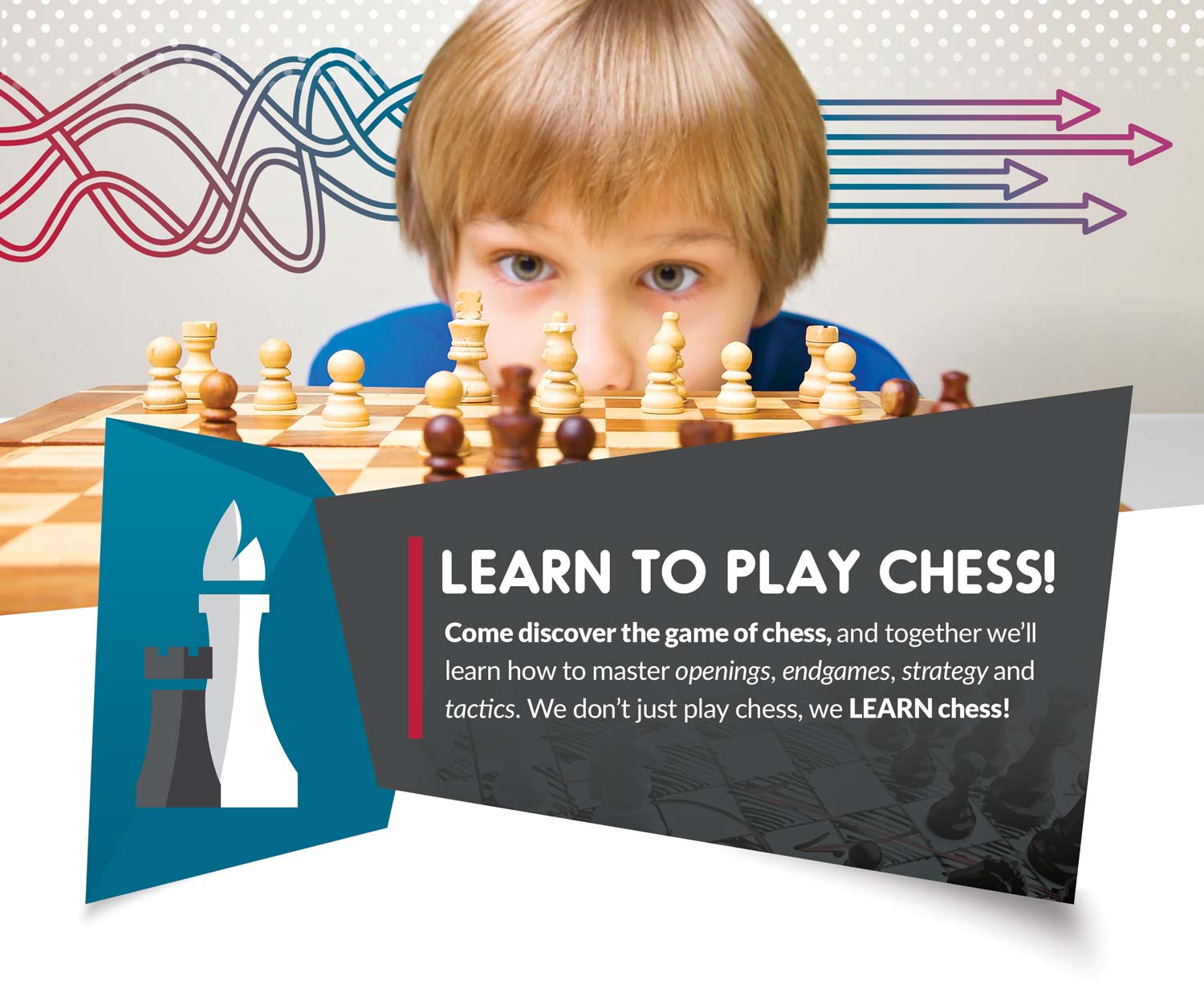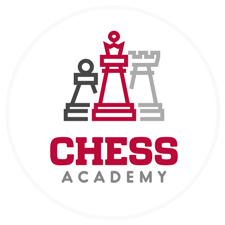 More than just a game - Build your mind's gymnasium !
We don't just play chess, we learn it too. Our structured curriculum ensures that the progress is steady. We learn the various endgames, middlegame tactics and popular openings. Our classes are exciting because in each class, kids get to challenge their buddies to a game or two of chess. Like other academic subjects, chess requires regular practice at home after the classes, and we subscribe to platforms that allow our students to get all the practice they need.

We are also starting this year with regular
tournaments
. These tournaments are held once every 3 months (4 tournaments per year), are unrated, and are only open to all our currently enrolled students. Students enrolled in all four sessions get to participate in these for free, but others enrolled in fewer sessions can also participate with a $5 entry fee. If you have participated in other chess tournaments in the area, you will note that while others are priced 4-5 times more and have purely commercial motives at heart, ours is a benefit offered to the enrolled students to get additional practice.
Chess Academy - Beginner
This class is for kids that barely know the names of pieces, and are still not comfortable playing a complete game. It's the perfect camp to learn the basics, plan their offense and defense, and be comfortable about making their next move. If the student says "I don't know what to move next", he/she is probably a beginner. This level lasts about 8 weeks, and a solid foundation of the basics will help them thrive in the next level. Quite a few kids have lost interest in chess because they chose to skip this level. So lets get a solid foundation.
Chess Academy - Intermediate
This class is for kids that are familiar with the basics of chess (including castling, pawn promotion and en passant) and are playing a game comfortably. We learn to write in chess algebraic notation, learn the rules of an opening, middle game tactics like pin and fork attacks and learn to finish games clinically. This level lasts about 9 months, and many kids prefer to do this all over again for more practice and to simply be in touch with the game. Students participate in tournaments once every 3-4 weeks, typically with kids from other classes.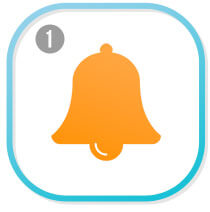 We learn and practice in each class
Teachers teach a new concept each class in the first half, and kids practice with game-play during the second half. We have revision sessions and end-of-session tournaments too.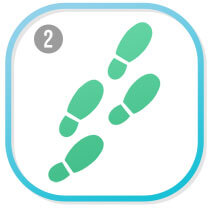 Classes are in-person!
We learn in an after-school setting, and play fun-games and tournaments with our friends. In our in-person classes, kids learn new skills each week and get to socialize with their friends over a game of chess

No supplies needed!
No extra supplies are needed. Just enroll, and bring your excited self to class, and have fun!. For in-person classes, our instructors bring everything to class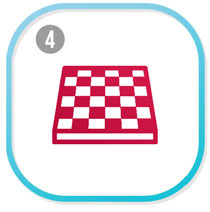 A new project every week!
Classes never repeat, and we tackle different strategies each week! Classes run consistently all year; typically 4 sessions.
Chess improves memory, as you learn to recognize patterns and remember long variations in the game.
All of our classes are led by trained chess instructors, with new lessons each week.
Get access to a kid-friendly chess website, where students can play and challenge their friends.
The timeless game of Chess
teaches students many important skills:
Logic

Discipline

Patience

Strategy

Critical Thinking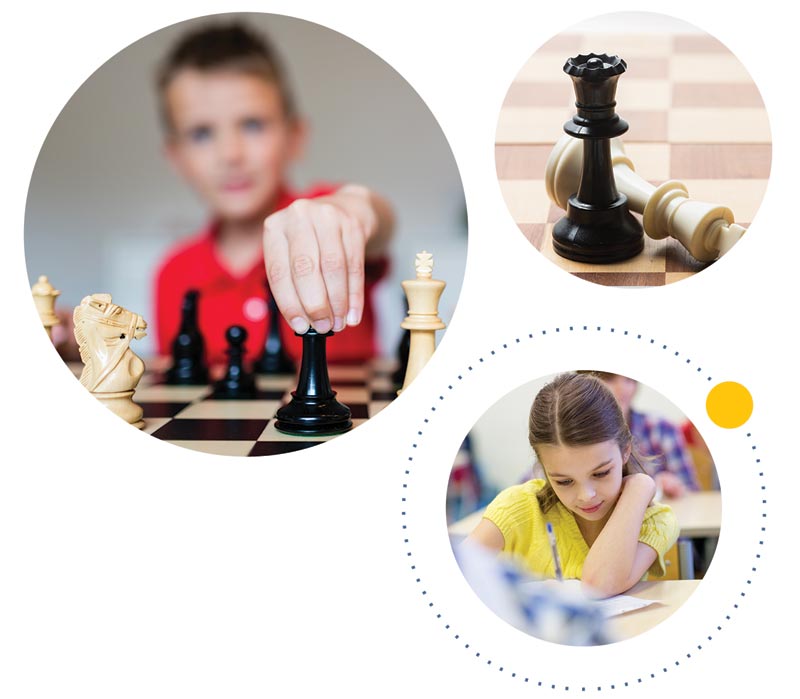 Frequently Asked
Questions
What ages/grades do you accept?
We teach Chess to students in grades 1-6 in our after-school programs.

Do you combine age groups?
We prefer to separate the grades K-2 and 3-6 into two classes so that all of the students are challenged at the appropriate level. Depending on enrollment we may have one class with all of the students - because our student to teacher ratio is low; we are able to guarantee that our younger and beginner students get extra attention and our older and advanced students are given additional challenges.

Does my child need to bring anything?
No, Chess Academy provides all materials. You may wish to purchase a t-shirt or an apron, but that is optional.

How do I register for Chess Academy Class?
Register now on this website - click on the Register Now button at the top of the page. You can use this account to register for additional classes this school year as well!
Call: 916-419-7644 and register over the phone. You will always receive an email confirmation when you register for an Chess Academy class.
Fax your registration form to 866-665-4845.
You will always receive an email confirmation when you register for a Chess Academy class.

Can my child go directly to the Chess Academy class when school is dismissed?
Yes, there will always be an Chess Academy instructor at the class location to supervise the students.

After Chess Academy class, do I need to pick up my child from the Chess Academy classroom?
In order to ensure the safety of your child, we are requesting that all parents that pick up from class come directly to the Chess Academy classroom and sign them out.
If you indicate "After school care" or "Walk Home" during the registration process, the Chess Academy instructor will follow those instructions.
If you would like to give permission for your child's instructor to release your child to meet you at the front of the school, please make a request in writing by mail, fax, or email.
Email: [email protected]
Fax: 866-665-4845

I want to enroll my child, but did not get a flyer. What do I do?
All classes for the entire school year are listed on this website, or you can pick one up at your school's front office. If you have further questions, you can always call 916-419-7644.
How many children do you accept in your class?
We limit our classes to 20 students, to ensure every child receives enough encouragement and attention.

Can you pick my child up at his/her classroom?
We do pick up our Kindergarten students from their classrooms on the first day of a session or a kinder from after-school care, if it is indicated on the flyer. We will ensure that all children make it to the Chess Academy classroom before the class starts. If you are worried about your child finding the classroom, instruct them to go to the front office and they will help direct him/her to the class.

Who are your teachers?
Chess Academy teachers are a combination of Lego enthusiasts and current or future teachers. All of our instructors go through comprehensive training on the Chess Academy teaching process. In addition, all of our instructors are fingerprinted and cleared through the CA Department of Justice.

Is every class or session different?
Yes, Chess Academy builds from a beginner level at the start of a session to more advanced lessons being taught each week. New strategies and techniques are taught week-to-week with no one class being repetitive. We also build from session to session for returning students who will be taught advancing lessons each session.

What will my child learn in Chess Academy?
Our chess session is typically between 6-8 weeks long and each class covers one entire level. So if you miss a session, then you would have to work with us to catch up on the material taught in that class. We provide printed hand-outs for most classes, so that you can review what was taught that day. A typical class has about 10 minutes of organizing (attendance, board-setup etc), about 30 minutes of lecture and about 20 minutes of game-play where the kids practice what they've learned that day. We have one goal at heart - to make learning and playing chess a fun activity for your child.

Is there a theme for each session?
No, within each session, students will continue their learning of Chess based on their skill level and experience.

What is your cancellation policy?
If you choose to cancel your registration on or after the session start date, a $25 cancellation fee will be collected. The $25 cancellation fee will be waived if you choose a gift credit in lieu of a refund.

What if my child is sick and misses a class?
In the event of your child becoming ill during the program, we will issue you a pro-rated gift credit of the program fee, less any discounts. To receive this credit, you must call to inform Dream Enrichment of the absence within 1 week and the max number of absences you can be credited for, within a school year, is 4.
Proudly Celebrating 14 Years of Excellence
Firmly committed to STEAM-enriched education - long before it was cool!
Interested in Summer Camps?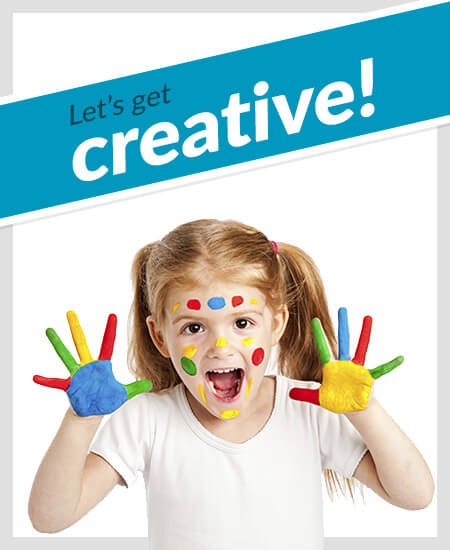 Try Firefly Art
Fridge-worthy masterpieces
Try Early Engineers
The ultimate building program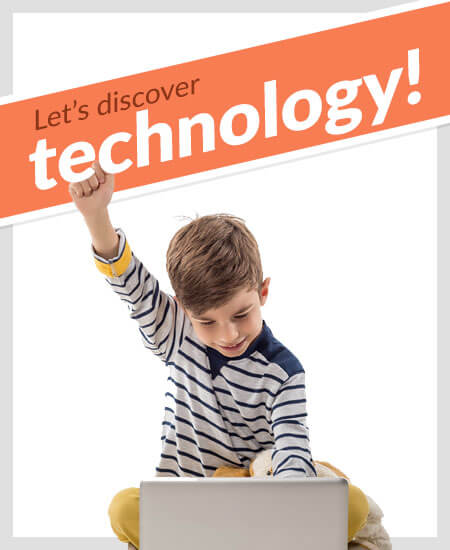 Try Honeycode
Learn the language of technology